Noticias / Noticias de entradas Alicante O-Meeting 26-29 DE DICIEMBRE DE 2018
¡Ya tenemos registrados corredores de 15 países! - Now we have registered runners from 15 countries!
Until December 23 extra charge of 5 euros for each inscription in "day entries" Until December 23 extra charge of 10 euros for each inscription in "all five races" Never extra charge in Open Classes
Hasta el 23 de diciembre: cargo adicional de 5 euros por cada inscripción en "entradas diarias" Hasta el 23 de diciembre: cargo adicional de 10 euros por cada inscripción en "las cinco carreras" ¡Nunca cargo adicional en categorías "Open"! Bienvenidos / info@orientabonito.com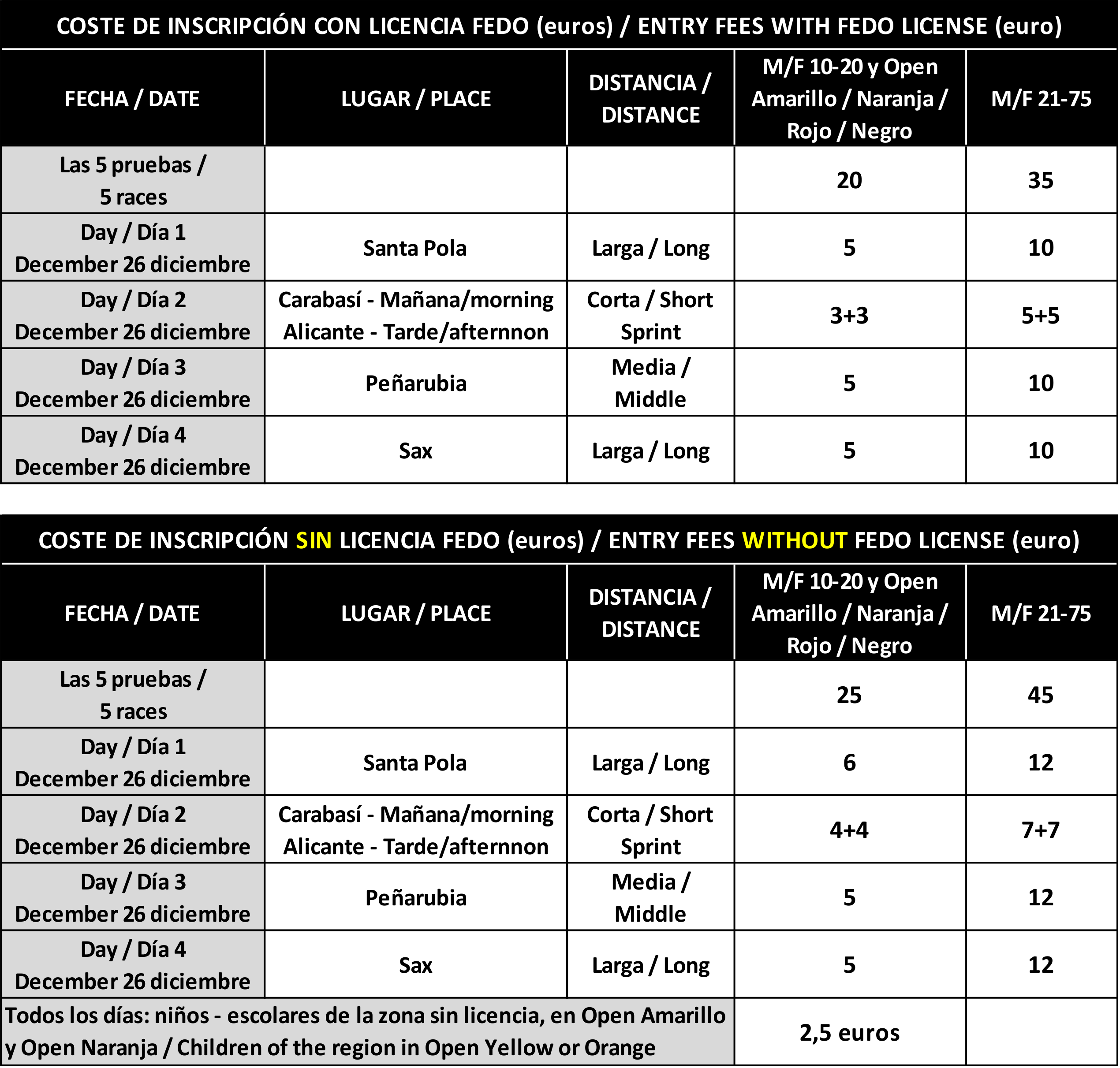 Cuenta bancaria Club Orientabonito / Bank account Orientabonito.
IBAN: ES51 0081 1434 1900 0196 9508 BIC: BSABESBB
Club Orientabonito, C. Antonio Machado 8, 03240 Guardamar del Segura, Alicante
To enter Alicante O-Meeting 2018. For foreign participants. Spanish participants do use SICO.
Please provide us with these data:
Name
Last name
Date of birth
Passport number
Category
Days you will participate
Sportident number
Do you need to rent a Sportident card?
Name of Club
Country
send to info@orientabonito.com
Payment at the event center. You can pay by credit card or in cash
Welcome to Alicante O-Meeting!